Sunday 3rd Dec, 2023
Saturday 2nd December, 2023
ADVANCED Foot & Ankle Centre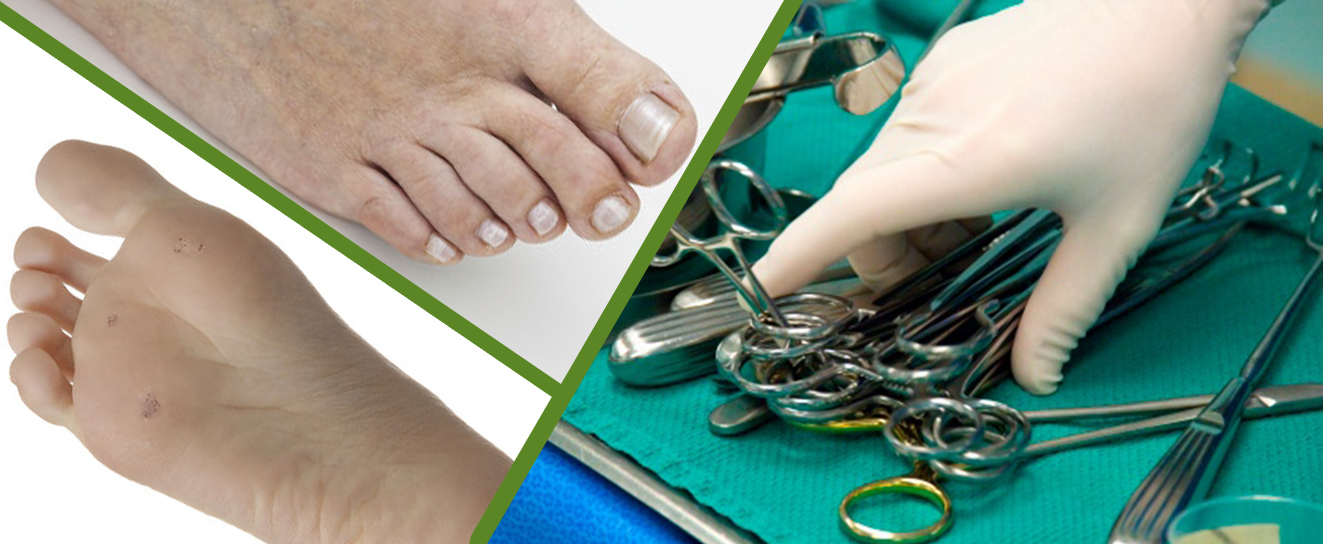 What is Podiatric Foot and Ankle Surgery?
Podiatric surgery is a specialist field in the podiatry profession. Podiatric surgery is the surgical treatment of conditions affecting the foot, ankle and related lower extremity structures by accredited and qualified specialist podiatrists. Podiatric surgery is designed to repair deformity and ensure continued functionality of the foot and ankle. A large variety of surgical solutions are used to repair bones, tendons, ligaments, joints, and remove soft tissue lesions/masses. Podiatric surgeons perform both simple minimally invasive procedures and complex reconstructive procedures.
Podiatric surgery has introduced many innovative techniques to the field of foot and ankle surgery.
Australian Podiatric Surgeons
In Australia, podiatric surgeons operate in private hospitals with a surgical team that includes anaesthetists, surgical assistants and nursing and hospital staff. Patient care and safety is paramount and the surgical team works closely together to ensure each patient receives the highest quality of care and compassion. The majority of patients can be managed by surgery performed on a 'day case basis'. That is, the patient can return home on the same day as surgery. Over night stay options exist for complex surgical cases and/or for patients with important health considerations. Post-operative management is of paramount importance.
The Australasian College of Podiatric Surgeons (ACPS) conducts a national specialty training program (Fellowship and specialist registration in podiatric surgery) and provides certification that Fellows of the ACPS have complied with professional development activities that are in line with requirments for ongoing hospital accreditation. The ACPS is an active advocacy at a national level.
All Fellows of the ACPS have comprehensive exposure and training to practice the diagnosis, surgical and adjunctive treatment of disease, injuries and defects of the human foot and ankle and associated structures.
The qualifications of podiatric surgeons are recognised by Australian State and Federal Governments. It is an approved specialty overseen by the Australian Health Practitioners Regulation Agency. Podiatric surgery is recognised within both the National Health Insurance and National Health Acts.
Foot and ankle surgery is commonly performed. The foot and ankle is susceptible to congenital deformity (birth defects), conditions associated with hereditary, disease states (diabetes, rheumatoid arthritis, gout), trauma, infection and the deleterious effects of age.
Many of these conditions respond to non-surgical techniques. However sometimes surgery is required to fully resolve a condition or provide a permanent solution. At times the best outcome is achieved by a combination of surgery and non-surgical options. For example, hallux valgus (bunions) can be treated by surgical correction but in the presence of a flat foot, prescription made foot orthoses may be necessary in addition to surgery to achieve the best result.
Other Conditions Treated by Surgery
Tailors Bunions
Fractures
Flat Feet
Chronic Ankle Sprains
Anterior and Posterior Ankle Impingement
Something Unusual