Tuesday 21st Sep, 2021
Monday 20th September, 2021
ADVANCED Foot & Ankle Centre
INTRODUCING HAPPY TIMES!
Welcome to the inaugural issue of HAPPY Times, the newsletter keeping you up to date with all the goings on at ACT Podiatry!
We are aiming to produce this as a quarterly information bulletin. It will be posted on our website, and circulated by email to all clients on our data base. If you would prefer not to receive this email, please advise our friendly reception staff.
INTRODUCING HAPPY FIT FOOTWEAR
As many of you will already know, we have been selling a selective range of footwear at our two podiatry practices for over 12 months. We have been so excited by the response and feed-back, we have decided to open a dedicated shoe store! Located just next door to our practice in Tuggeranong, Happy Fit Footwear will specialise in stylish, comfort footwear. It will be owned and operated by Jane, our principal podiatrist. With over 20 years' experience as a podiatrist, she has used her expertise to select the very best brands of stylish, comfort footwear. Happy Fit will be managed by Deb Betts, who many of you will already know, as our friendly receptionist/ 'shoe lady' at Tuggeranong!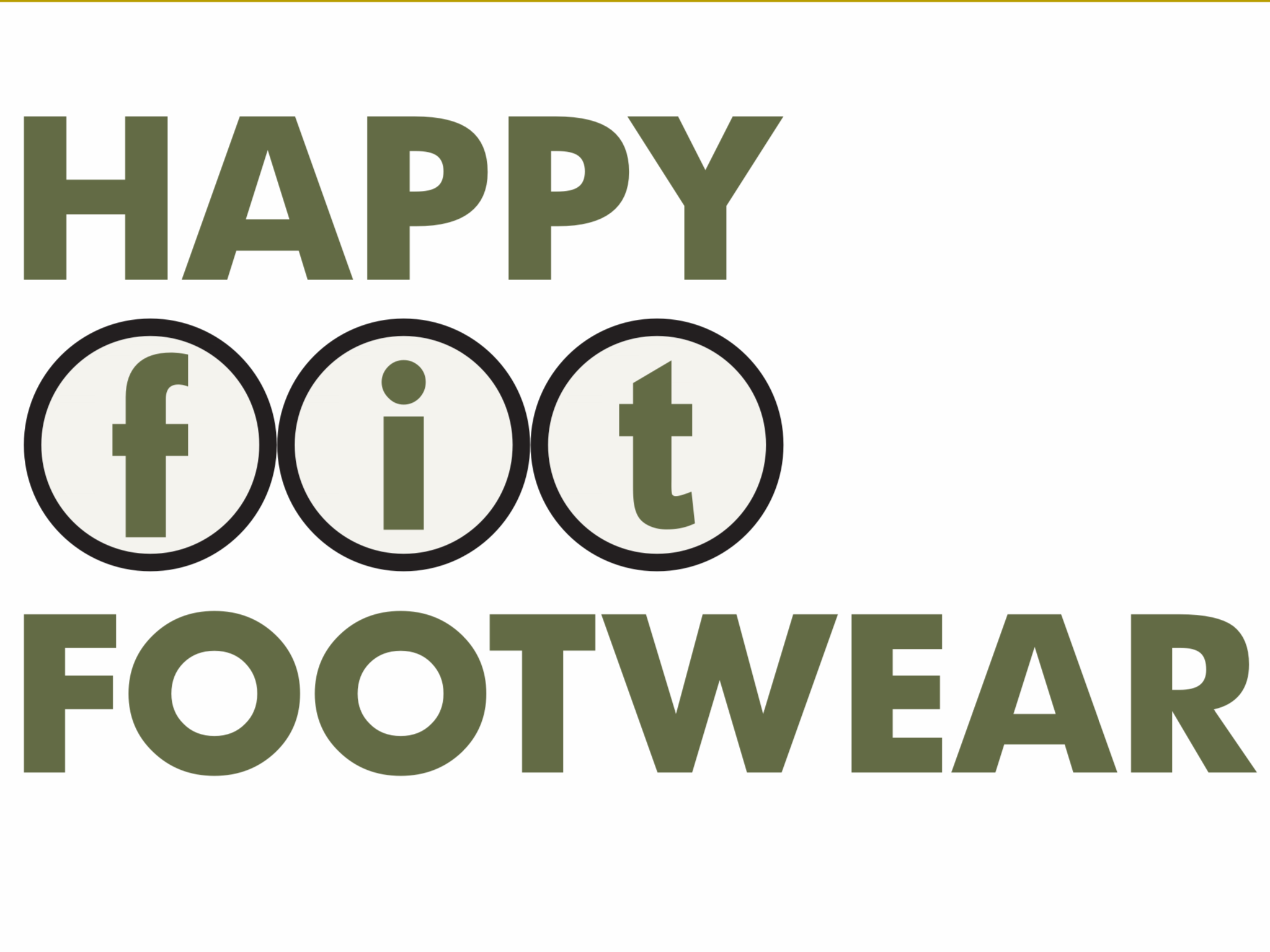 Our aim is to provide a comprehensive range of footwear options, including styles with removeable footbeds for people who wear orthotics. We will also sell a selection of quality children's footwear.
Our brands will include, Revere, Vionic, Hush Puppies, Naot, Alegria, Julius Marlow, Rockport, Planet, Earth, Clarks and Skobi school shoes, and Bobux shoes for the early walkers. Our website is currently in development, but check out our Facebook page 'Happy Fit Footwear', for more information.
We will start trading on 11th January 2020 with a grand opening… we hope to see you there!!!
SUMMER FOOTWEAR AT ACT PODIATRY
Over the past few months, in preparation for our new shoe store, we have increased the retail component of our practice. So, if you would like to get a new pair of shoes or podiatrist designed thongs in time for summer, come and visit our Tuggeranong practice! Visit our Facebook page for updates.
We also have a selection of podiatrist designed beach thongs available not at both our clinics.
WELCOME TO ROMANY
Romany Vonarx joined our team in October and has been a great addition to our team of professional and highly skilled podiatrists. She brings with her experience across the full scope of podiatric services including treatment of nails, corns and callus, diabetes assessments and management of children's feet and developmental problems. She loves biomechanics and shares in our belief the way your feet and legs move truly impacts on your overall health.
EXTENDED OPENING HOURS
We have recently extended our opening hours, and you can now see our lovely podiatrist Aaron at Weston on Saturday mornings, or at Tuggeranong late nights on Tuesdays. Saturday mornings are usually available fortnightly, but Aaron has extended his hours through December. Jane has also increased her hours at Weston in December to include Mondays. And to make it even easier, online bookings are now available!
IMPROVED DIABETES ASSESSMENTS
We have recently acquired a more sophisticated doppler machine, capable of measuring circulation more specifically. We can now more accurately assess your risk of developing a diabetic foot ulcer, and your capacity to achieve wound healing. We have this equipment at our Weston practice, and appointments can be made with Romany for this service. As with any of our diabetes assessments, this service includes a full report to your GP or referring practitioner. If your GP has provided you with a care plan (Enhanced Primary Care Scheme) you should be eligible to claim back some of the cost of this service through Medicare when you pay.
20% OFF 2nd PAIR OF ORTHOTICS
At ACT Podiatry our commitment is to providing the highest quality of patient care. And if orthotics are part of your podiatic management, we want you to be able to wear them as much as possible with minimal fuss. To make it easier, we are offering you 20 % off a second pair of custom foot orthotics if ordered within the first 12 months of your first pair. And what is more, if you wait until January to place the order, you may benefit from additional health fund rebates. Call our office to discuss this offer with your podiatrist.
CHRISTMAS CLOSURE
As another year rapidly draws to its close, we turn our thoughts to Christmas! This year our office will be closing on Monday 23rd December and reopening on Monday 6th January. We would like to take this opportunity to offer you all a HAPPY and SAFE Christmas, and thank you all for your ongoing support!
We look forward to seeing you either in clinic or at Happy Fit Footwear in the coming months!
With best wishes,
Jane, Clayton, Aaron, Romany, Teresa, Debbie, Lizzy and Sarah- ACT Podiatry.